With so many amazing Black Friday sales this year, it can be difficult to keep track of all of them. Here are some of our favorites...
ButcherBox
This holiday season, ButcherBox is really going all out. For a limited time, new members get 6 FREE steaks in their first order. That's 2 New York strips and 4 top sirloins added to your first ButcherBox for FREE!
Order ButcherBox now to get 6 steaks for FREE »
Kettle & Fire
Nourish your body this holiday season with 30% off + FREE shipping on all Kettle & Fire products only during their Black Friday sale (running from 11/23 to 11/30). Get yours while supplies last, they sold out of their best selling flavors last year!
Shop Kettle & Fire's Black Friday sale today »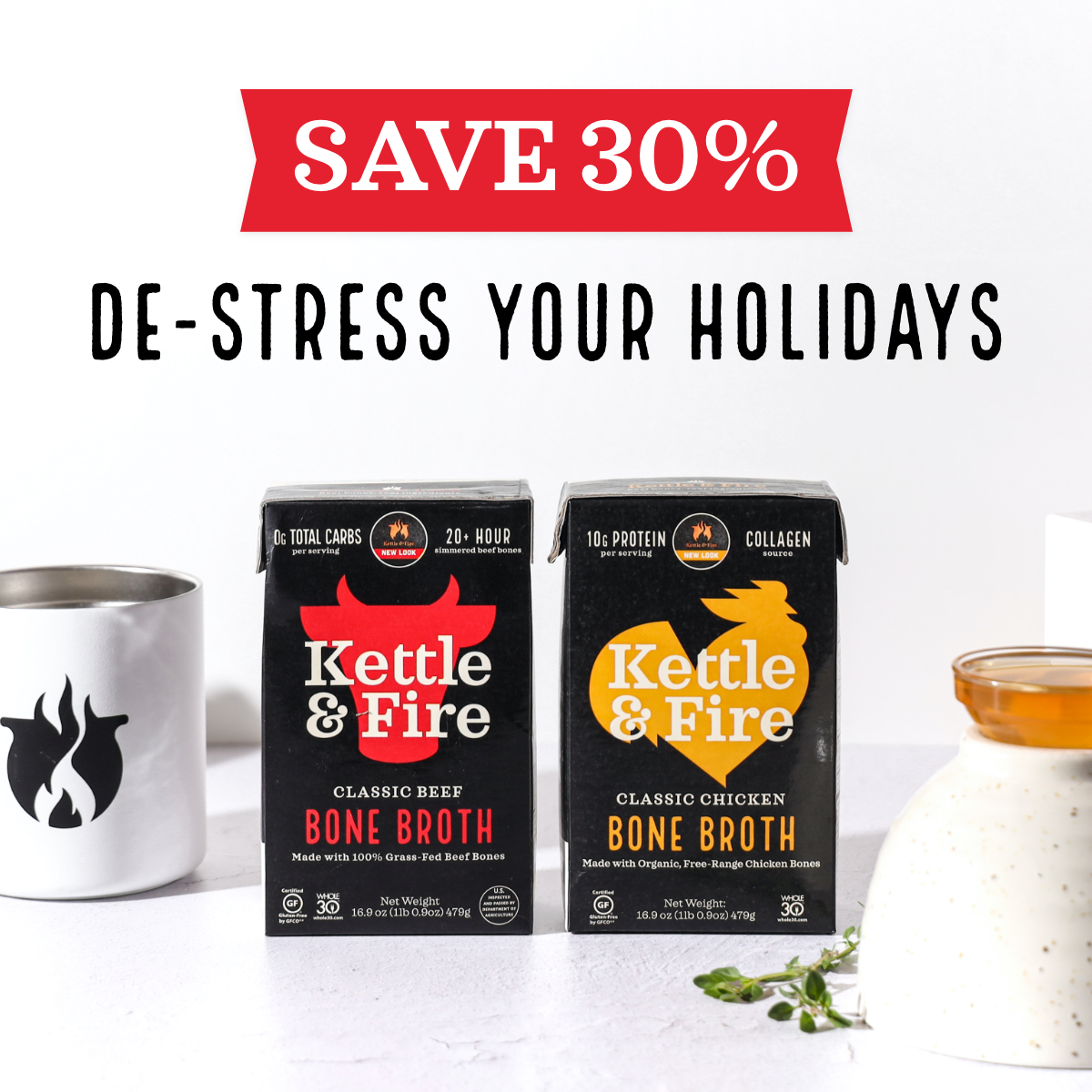 Kion Coffee
Every batch of Kion Coffee is sourced with 100% organic Arabica beans that are grown and harvested on sustainable, fair-trade coffee cooperatives. Their medium roast carries a balanced, clean flavor and a smooth, rich body.
Kion's Black Friday sale is a gift inside a gift! From 11/23 to 11/30, you'll receive a gift card with every purchase over $100 (see image below for details).
Elevate your daily grind with Kion Coffee's Black Friday sale »
Purity Coffee
Purity Coffee is completely focused on maximizing health benefits. Their coffee is always organic, specialty-grade, antioxidant-rich, and roasted for health. With Purity Coffee, you can order whole bean coffee or single-serving pods... and they have decaf coffee available as well!
Black Friday Sale: 20% off + free shipping now through Monday! Use code BF20 at checkout »
Thrive Market
Thrive Market is a really great place to shop, especially if you are having trouble finding some of the products on your shopping list. It's 100% online, sells all the top organic and healthy products at wholesale prices (25-50% off), and ships straight to your door!
Black Friday! Get 30% OFF 2000+ Items when you purchase any Thrive Market Membership! (Valid 11/27 - 11/29)
Vitacost
At Vitacost.com, they believe in health for all, no matter who or where you are. That's at the heart of their commitment to provide the very best natural, organic and eco-friendly products at the very best prices, with the best service to boot.
Black Friday Sale! $10 OFF your $50 order! Use Promo code 50FRIDAY.